The VedAroma Kit contains 15 Essential Oils in a decorative card and The Power of Essential Oils booklet available in any of 9 languages.
Course Participants will also enjoy the online version of the 152 page Illustrated Guide to VedAroma Essential Oils.
Enjoy this short video of the KIT
VedAroma card with 15 essential oils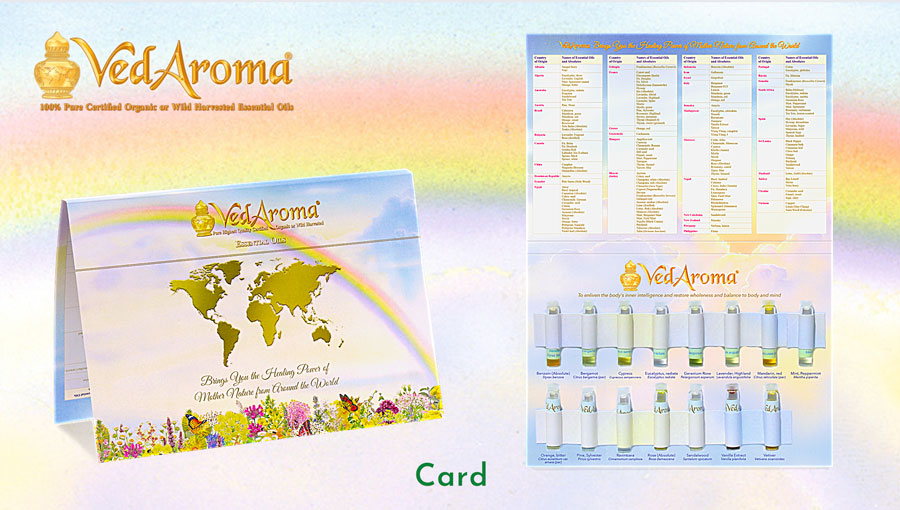 Buy online at EU shop
Learn All About The Healing Power of Essential Oils in the VedAroma Kit
Practical Knowledge and Application for 15 Essential Oils: Benzoin (Absolute), Bergamot, Cypress, Eucalyptus radiata, Geranium Rose, Lavender highland, Mandarin red, Mint peppermint, Orange bitter, Pine Sylvester, Ravintsara, Rose (Absolute), Sandalwood, Vanilla Extract, Vetiver.
The Illustrated Guide to VedAroma Essential Oils (optional)
Brings You the Healing Power of Mother Nature from Around the World (182 Essential Oils)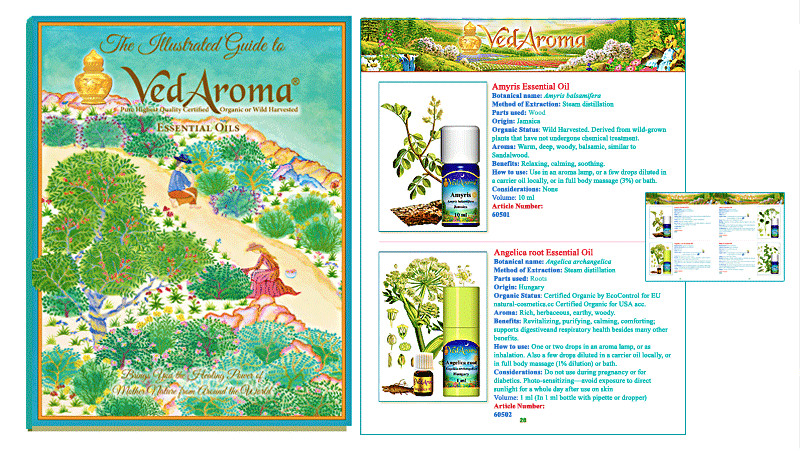 New Power of Essential Oils Booklet for Health Professionals
Available in English, French, German, Lithuanian, Portuguise, Russian, Serbian, Spanish and Arabic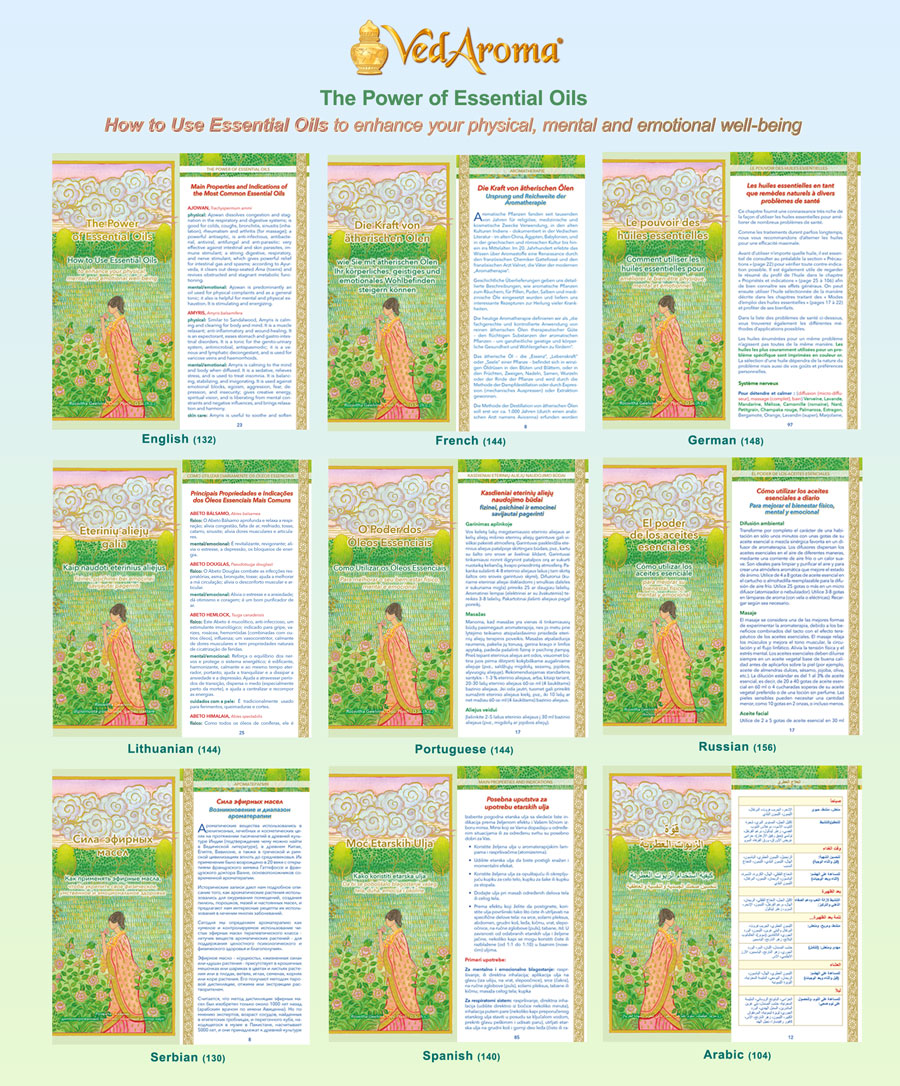 Buy online at EU shop
Vedaroma offers a 15% discount on all essential oils and diffusers to the Course Participants on the Maharishi AyurVeda Aromatherapy Foundation Course, for the duration of the course.
Contact customer-service@vedaroma.com
The Maharishi AyurVeda Aromatherapy Foundation Course Apply now